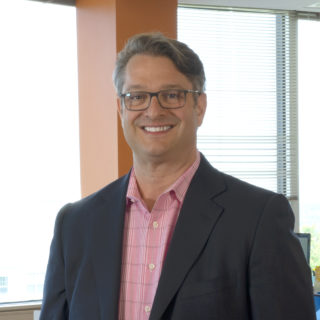 As a marketing strategy and online communications expert, John has helped companies meet their growth objectives for over 21 years.
By leading engagements with large companies such as Saab, Merck AG, and Sodexo, he has brought invaluable marketing and web technology experience to global companies. Tech companies, government contractors, and professional services firms have worked with John to differentiate themselves in crowded, fast-paced markets. At NetStrategies, he provides strategic oversight and corporate management to drive successful engagements with the company's project teams.
Prior to founding NetStrategies, John was a member of the management team of web infrastructure and development company, digitalNATION, which was sold to Verio for $100M. A member of the Washington Executives Association, he served as its 2018 Vice President.
John holds an MBA in international business from UMGC and an undergraduate degree from The American University. He is a guest lecturer in digital marketing at the University of Virginia.
Outside of his work at NetStrategies, John enjoys biking, spending time with his family, and, when weather permits, bitcoin farming.
---
---