When systems change at lightning speed, you need technology that's future-ready. Our team combines experience and innovation to implement powerful digital solutions. No matter the scale or platform, our collaborative process and wealth of experience ensure seamless implementations.
Peace of Mind with Ironclad Security
Responsive Sites and Service
Technology Makes All the Difference
Today it's not enough to put up a create an appealing website, you need to evaluate speed, security, usability, mobile-friendliness, search engine accessibility, and a host of other considerations—not to mention monitoring your reputation throughout the internet. Your web presence can make or break your business. And you can't do it alone. You need the right team in your corner to make sure your web presence and marketing campaigns are serving your needs every day.
Evaluate whether your website meets the needs of your customers in terms of usability, accessibility, and security.
Pursue a mobile-first strategy with UX and technology deployments that give system users a seamless experience across mobile, tablet, and desktop screens.
Optimize your web presence for speed to better engage your site visitors.
Deploy multi-layered security features that give you peace of mind help prevent downtime or data loss.
Make editors and publishers more efficient by configuring systems that streamline content management.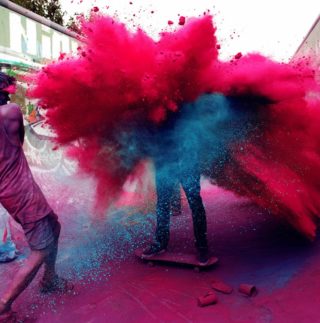 Media Think Tank Reaches Millions Around the Globe
For over ten years, NetStrategies has developed, refined, and extended our clients content publishing systems to help millions of people from around the world gain access to print, online media, and video that would otherwise not be available in their native language.  The organization's sites are visited by over 5 million people each year. Publishing is distributed among the organization's international offices, and security measures are in force to protect the access and maximize the sites' uptime. Built from an industry-leading open source platform, the site also gateways content to mobile apps.  The scope of the site's reach requires that video be delivered via Akamai's infrastructure, and industry-leading caching and DDoS protection systems help give the client peace of mind that the sites will fast and available even if the sites are attacked by bad actors.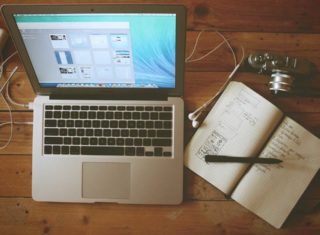 Auto-Industry Service Provider Streamlines Fund Transfers
NetStrategies developed a system based on open source technology that had has helped connect auto dealers and insurance carriers to help make their data processing more efficient both in terms of staff and calendar time.  The system has processed millions of dollars in automotive assets since its launch over five years ago.
Web Development
As many as 70-75% of users could abandon your website if it's hard to use or aesthetically unappealing. (Source: Conversion).  

Google loses 20% of its traffic for each added 100 milliseconds it takes a page to load, and Amazon reports increasing revenue by 1% for every 100 milliseconds of improved speed.  Today, it's not enough to have a visually appealing site. It needs to be fast and responsive or users will go elsewhere. Get the right developer on your team.

Drupal
Over a million websites worldwide are built on Drupal.  (Source: PreviousNext) 

Used by many of the world's largest companies, Drupal gives sites superior speed, security, and flexibility—while optimizing them for the growing mobile market. To make the most of Drupal, you need a developer with years of Drupal design experience to customize the solution for your precise needs.


 
WordPress
WordPress now powers nearly 30% of the world's websites—more than 75 million. (Source: DMR) 

For many smaller organizations, WordPress offers advantages in search engine optimization, scalability, flexibility, and accessibility to social media. But its huge variety of themes and modules can be bewildering. The right developer in your corner can help you build the site your company needs.
E-commerce
21-40% of a business's contributions directly result from e-commerce efforts. (Source: 
Elanders Americas) 

Whether or not your website sells directly to customers, the right e-commerce strategy plays a critical role in your business's visibility and success.  Our experts can evaluate your existing e-commerce efforts and recommend the best ways to enhance your strategy.

Content Management and Workflow
Whether you need article, advertisement, or blog, creativity is the differentiator in today's competitive environment. It sets your organization apart from all the others. Our experts can help you create the most effective content, the most compelling websites, and the most talked-about blogs.
Application Architecture
Differences in architectural complexity can mean up to 50% drops in productivity, three-fold increases in defects, and huge increases in staff turnover. (Source: DSpace@MIT) 

Application architecture defines the framework of your application solutions against your business requirements. It ensures the application's design is scalable, reliable, and built for future needs—saving your business time and money. Get it right the first time by hiring the right developer.