The heart and soul of great marketing is compelling, authentic content. By helping brands find their voice, we aim to engage audiences through relevant,  value-driven content. Instead of pushing "features and benefits," our content marketing creates a strong connection that drives action and loyalty.
Industry Thought Leadership
Increased Engagement from Potential Customers
Content Creation & Distribution
Content is still king. And the stats speak for the themselves. Content marketing generates over three times as many leads as paid marketing, and costs 62% less. At NetStrategies, we work closely with our clients to identify what content needs to be created, and where and how it should be leveraged for maximum impact. Whether we develop content for a strategic public relations campaign, owned social media platforms, a website, white paper, or blog, creating the right content for your brand will help:

• Improve brand reputation by building trust and awareness for your brand
• Position you as a thought leader and subject matter expert in your industry
• Show your expertise to lower your prospects perception of risk from engaging you
• Bring in new leads and traffic for your business
• Build stronger relationships with the right customers
• Set yourself apart from your competitors
• Maximize public relations strategy by providing content readers care about
• Improve SEO results with quality, consistent content
Fueling Growth Through Content Creation
When this DC fitness center and spa witnessed a rise in competition within its very localized market, MINT asked NetStrategies to evaluate its website, increase its lead flow, and improve its online visibility with new content. Following an in-depth website audit, NetStrategies collaborated with MINT's web development team to optimize the site, restructure its information architecture, and create new content to convert more visitors into leads. After these changes, online conversions made significant gains and conversion rates skyrocketed.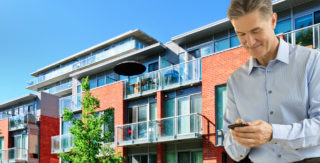 Content Creation to Help Drive Sales
Trimark Corporation approached NetStrategies to help create engaging content for lead generation and talent acquisition. By weaving Trimark's core brand attributes into value-driven content, the brand saw their LinkedIn ads perform at twice the average rate for sponsored content.

"I have worked with the NetStrategies team for the last four years, and the content they have developed for Trimark Corporation has enabled us to fill out our lead pipeline. Not only has it helped drive engagement, but we have seen it directly tie to our bottom line."

Russ Rowzie, President, Trimark Corporation