A picture speaks a thousand words, but an experience will leave you speechless. We know that great marketing relies on brilliant creative, so our team designs beautifully immersive work across digital and traditional platforms. From creatively conveying information to inciting powerful reactions through visuals, we're committed outstanding design.
Industry Thought Leadership
Increased Engagement from Potential Customers
We Develop Creative Campaigns That Resonate
In today's digital world where consumers are bombarded with as many as 500 ads a day, the demands on people's attention are more intense than ever. As marketers, it's our responsibility to ensure our clients' product or service cuts above the clutter and capture people's attention. Creative is the heart of a marketing campaign, and consists of multiple elements, including:
Brand Artwork & Messaging
Web and Mobile Design
Digital Ads
Infographics
Print Media
UX Design & Prototyping
Direct Mail Campagins
Audience Personas
Copywriting
Graphic Design
Keyword Research
Photography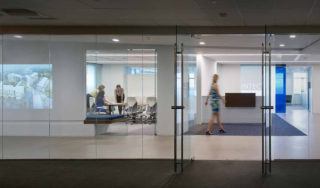 Compelling visual design paired with robust web capabilities.
INTEC Group was established as one of the first firms to combine architecture and interior design as an integrated concept. Due to its success, INTEC Group has been growing quickly with locations recently opening in VA, DC and Charlotte, NC. With this growth came the challenge of being part of a highly visual industry, and in order to stay competitive, they needed a stronger visual portfolio of their work and capabilities. Our team was tasked with creating an inspiring new look and feel to their website that successfully showcased their work using compelling illustration and imagery. In order for this high level of design to function well for desktop and mobile, we implemented immensely complex coding that would be nimble enough to recode in real time as their business grew.