In the digital age, you have to play the digital game. We execute on targeted strategies to achieve your goals, whether it's creating awareness or increasing loyalty. Our strategists find tactics that leverage your strengths and capitalize on opportunities in the digital landscape.
Better Return on Marketing Spend
Digital Visibility Matters.
A solid digital marketing strategy has immense return on investment. What better way is there to get in front of the right people at the right time? At all stages of the customer lifecycle, digital strategies are a powerful way of fueling growth and reaching key objectives. The digital world is increasingly complex, however, making it more important than ever to execute on a focused, results-driven strategy. Our steadfast approach, backed by stellar creative, helps clients produce real results. Here's how the process works:

• Define your digital strategy and how it helps achieve results as part of your overall marketing plan
• Choose the right channels, based on your objectives, audience, budget and key advantages of each platform.
• Target the audience you need to reach in order to get your message effectively in front of the right people.
• Implement smart, effective campaigns optimized to achieve set results, from creating awareness to generating leads.

Measure success to continually improve campaigns and respond nimbly to changes in the digital landscape.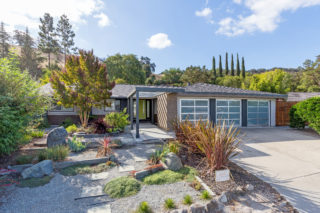 High-End Design/Build Firm Increases Short-Term Leads
The design/build industry has seen its fair share of changes in the last decade. Due to decreased interest in remodeling (Google Trends), rising materials costs, and a number of other factors, our client saw leads losing momentum. While leads were still above the previous year, we proactively engaged in short term campaigns to boost lead flow. Through optimized paid social campaigns and digital public relations, our client saw a 68% boost in leads by the next month.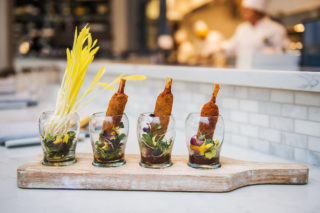 Carving Out Market Share in the Fine Dining World
"We walked in because we saw your ad on Google." When trying to make a mark in the fine dining scene, seeing that your local visibility strategies are working is a huge win. For our DC-based client, digital awareness was an absolute must. By choosing the right channels targeting a select audience, and identifying key competitors, digital campaigns contributed over 50% of monthly reservations. 
Search Engine Optimization (SEO/SEM)
61% of marketers say growing SEO/organic presence is a high inbound marketing priority (HubSpot, State of Inbound 2017). 

So much of getting in front of prospects is being in the right place at the right time. The goal of Search Engine Optimization is to catch potential customers, right as they are searching for organizations like yours.
Paid Campaigns
Google display campaigns reach 80% of global internet users (Google Benchmarks and Insights). 

As internet marketing increasingly becomes "pay to play," finding the most effective way to reach your audience is critical. Our paid campaigns, whether on search engines or social platforms, are always tied back to real results.
Social Media
2.56 billion global mobile social media users, equaling 34% penetration globally with 1 million new active mobile social users added every day (Source: We Are Social). 

These days, no one denies the power of a social presence. The tough part is choosing which platforms best help you connect with the right audience and get the message out. Robust social editorial calendars help organizations reach their social targets, from growing a follower base to creating social buzz.
Social Listening
96% of the people that discuss brands online do not follow those brands' owned profiles. (Source: Brandwatch). 

Managing your brand's health means going beyond owned channels and monitoring unbranded conversations. By listening to the conversation about your brand, competitors, and the industry, we empower clients to gain valuable insight to improve campaigns moving forward.
E-mail Marketing
For every $1 you spend on email marketing, you can expect an average return of $38.  

Email marketing is as relevant as ever. In fact, there may be no better way of nurturing leads and pull them toward conversion; it's cost-effective, enables cross-device delivery, and integrates seamlessly with a holistic digital marketing strategy. With open rates as high as 71%, our email campaigns combine smart strategy with outstanding creative to get our clients great results.
Influencer Outreach
Influencer marketing content delivers 11X higher ROI than traditional forms of digital marketing. (TapInfluence study with Nielsen Catalina Solutions, 2016). 

These days, clients are very picky about who they listen to. As they sift through the chaos of endless brands hoping to catch their attention, they look to "trusted advisors" before they decide to interact with a company. By partnering with the right influencers and thought leaders, businesses can broaden their digital presence at an accelerated pace.
Reputation Management 
When searching for news or information, 64% of consumers trust search engine results (e.g. Google) the most. (The Edelman Trust Barometer)

Reputation is everything, especially when information is so easy to access. Our online reputation management programs go beyond social listening to proactively engage the conversation around your brand.